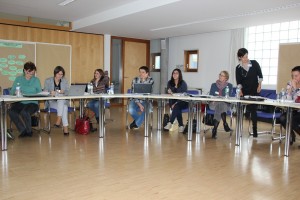 On 27th October 2014 the consortium of the eSchool4S project successfully organised 1st Annual Conference of the Danube Region. The conference took place in the city Esslingen am Neckar in the Stuttgart Region of Germany. The conference was organised around the results of the baseline study which was implemented in all 10 partner countries. The baseline study has brought a wide range of information about the needs in sustainability education in each partner country. Moreover, it has tried to consolidate this information so that a common approach towards sustainable development education can be later adopted by the project partnership. The conference hosted 34 participants, number of speakers and workshops.
More information about the 1st Annual Conference of the Danube Region can be found here.
Final version of the baseline study can be downloaded here, country specific data here (both in English).
After the conference, on 28th October 2014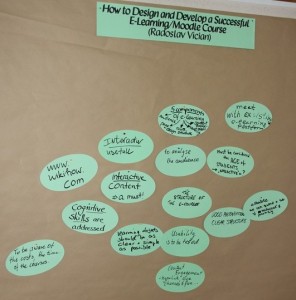 , the consortium of the project continued with the 2nd partnership meeting of the eSchool4S project. Apart of evaluation of the 1st conference the meeting was concentrated on the next planned steps in the project. Of the utmost importance is the development of an online learning environment. A lot of work was done in here, group exercises, brainstorming, presentations, etc. At the end we came out with a workable solution allowing is to carry on towards successful achievements. Obviously, also other issues and tasks were addressed.
After the completion of the meeting we had some time to visit Esslingen am Neckar and some of us also Stuttgart. Once again then we are bringing you galleries of:
2nd Partnership Meeting of eSchool4S project in Esslingen am Neckar,