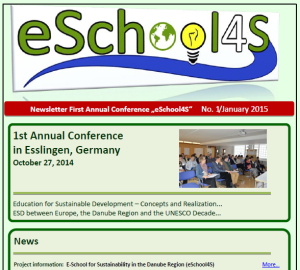 The consortium of eSchool4S project is proud to bring you the 1st Newsletter of the project.
This issue is dealing with the overall aims of the project, the partnership and especially the outcomes of the 1st Annual Conference of the Danube Region which was organised on 27th October 2014 in Esslingen am Neckar in Germany.
Please, download your copy of the 1st Newsletter in English in PDF format here.