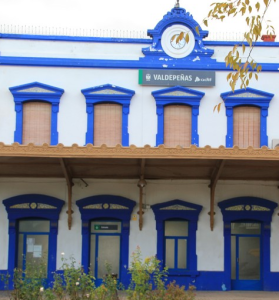 Exactly nine months after the kick-off meeting in Liverpool, UK, the consortium of the Euro-folio project finally managed to meet for the second time. This time in the lovely municipality of Spanish Valdepeñas and for three days (12th to 14th November 2014).
We have seen a lot of happening in the project. There were some major changes in partnership, some in staff but the important thing is we keep going as planned, albeit with some minor delays. During the time that passed we were all working on baseline studies, on the development of the questionnaire for employers, on the website, dissemination and evaluation. This was all summarised at the meeting. What is more important we devoted a considerable amount of time to the tasks ahead of us. The most important will be to collect enough questionnaires from employers and to start working on actual products development. By the next meeting in Greece we should have a draft of the education materials ready. I am already looking forward to that and to meeting again.
While in Valdepeñas I managed to take some pictures as well. You are most welcome to visit the Valdepeñas gallery to see some of them.