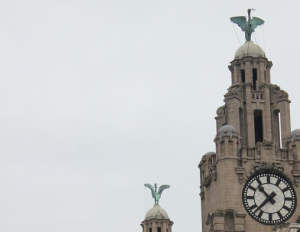 A bit obsolete news thanks to our total website re-development but here it is. We are proud to become a member of yet another new adult education project – Euro-folio. More about the project can be found here or on its official website http://eurofolio.eu/.
The kick-off meeting in Liverpool, UK, took place on 12th and 13th February 2014. We have experienced a typical British weather (from snow to rain to drizzle to sunshine) and a very productive working atmosphere. Euro-folio's partners come from Lithuania, England, Portugal, Spain, Greece, Turkey and Slovakia so also a very international atmosphere.
More information about the meeting can be found here.
And here are some pictures from Liverpool I managed to take just before my departure.