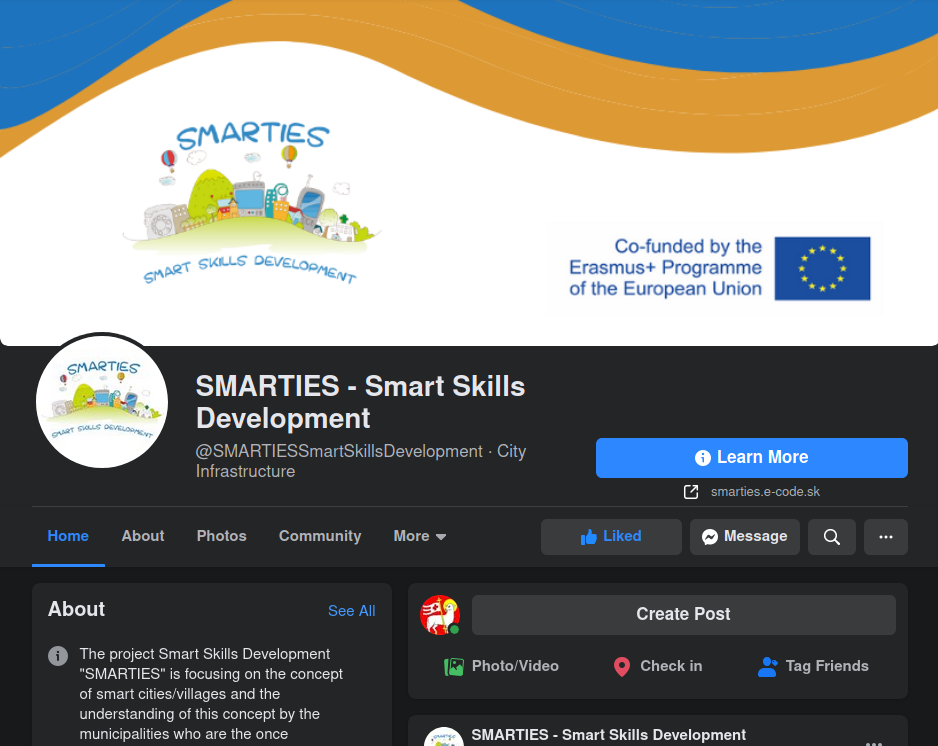 The SMARTIES project's team is happy to announce the availability of fully functional website of the project which can be found at http://smarties.e-code.sk/.
We are also inviting you to visit the project's Facebook page at https://www.facebook.com/SMARTIESSmartSkillsDevelopment. Please, give us a like and subscribe for the most recent news about the project and SMART solutions for SMART cities.
Smart Skills Development / SMARTIES / 2019-1-SK01-KA204-060691

The content of this document does not reflect the official opinion of the European Union. Responsibility for the information and views expressed in this document lies entirely with the author(s). Reproduction is authorised provided the source is acknowledged.